We're talking concierge services….
Owning a vacation home in Park City, Utah affords an unbeatable gateway to the magic that the Mountain West has to offer. Whether it's the mountains, rivers, deserts, or so much more, the adventurous spirit of the region brings people from far and wide. Park City itself offers endless opportunities for outdoor adventure and exploration of the natural surroundings, fun in-town activities and glamorous events, luxurious health and wellness services, as well as a foodie and local libation scene that rivals almost anywhere!
There is so much to do and so many ways to enhance visits to your second home in the mountains. Now, imagine you have your own personal concierge and local insider at your fingertips… That's where Sea to Ski Premier Home Management comes in.
Give your Park City home the level of care it deserves and let the good times roll, from the moment you arrive. We offer completely customizable concierge services for our clients, to ensure you are free to get the most out of visiting your vacation home. Everyone has their own ideas of what 'arrival ready' looks like and which concierge services will enhance their stay. We make it our duty to assist each of our property owners in making each visit to Park City the best that it can be. If you can dream it, the team at Sea to Ski can make it happen.
To name a few, here's a list of Sea to Ski's most in-demand concierge services:
Vehicle Service + Transportation
Private Aviation Arrangement
Grocery + Beverage Delivery
Restaurant Reservations
Private Catering
Recreation Coordination
Secure Package Delivery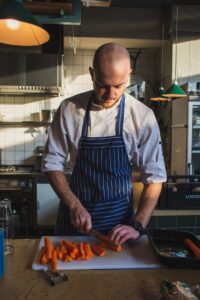 Sea to Ski designates a Personal Home Manager to each client. These property management professionals  are your point person for all things home care, as well as your own personal concierge.
Would you like a fire roaring upon your arrival? Or, perhaps you would like the home decorated for the holidays? Do you need private transportation to and from the airport? Or, maybe you prefer to have your own vehicle staged at the airport for you to drive home? Would you like us to stock the pantry and the bar with your favorites? How about getting your skis or bikes tuned up and ready for adventure? Or, perhaps you would like to hire a guide to take you to the best secret spots on the mountain? If the mountains aren't really calling you, how about a luxurious spa day? Let Sea to Ski handle all the arrangements!
Finding and then coordinating the best services and places in town takes time and effort. Time and effort you likely won't want to spend while visiting your second home. With decades of insider knowledge and long-standing connections with the best services in town, Sea to Ski will help you make the most of your time in Park City.
It's one of the reasons why we're one of Park City's Best®!