Winter has arrived in Park City.
With any luck, the snow will continue to grace our peaks and plenty of fun will be had throughout one of our favorite seasons, here in the heart of the Wasatch Mountains.
As we round out a holiday season like never before and a year of unprecedented experiences and collective challenges, we at Sea to Ski are more grateful than ever to continue working with our loyal clients. As the days begin to grow longer and we prepare to move into a new year, the health, safety, and happiness of our clients, team and community remain our top priority. All the while, cultivating more light in our days, in our thoughts and in this town that we all love. With that in mind, we thought it an opportune moment to share some tips on how to make the most of Winter 2020-21 in Park City, Utah.
DINING LOCAL //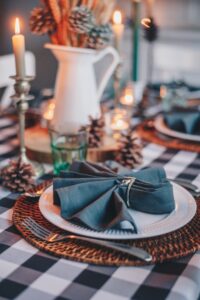 Our local eateries continue to offer the unique and delicious epicurean experiences synonymous with Park City. If anything, we have been continuously impressed by the innovation the culinary community has showcased in response to this year's challenges. With COVID-19 precautions in place, Park City restaurants are providing safe and enjoyable dining experiences for all levels of comfort.
To support the local food scene, please consult these awesome resources. They will connect you to the best dine-in, curbside & delivery options around town!
Park City Area Restaurant Association
Under normal circumstances, we love to assist our home management clients with finding the perfect restaurant and securing reservations for their party. In light of the added precautionary measures at the moment, however, Sea to Ski will not be able to coordinate reservations on behalf of our clients this season. But we are more than happy to make suggestions still!
RECREATION + RESORT UPDATES //
Park City is known for its wealth of winter recreation activities. That certainly has not changed. This year, more people are opting to spend more time outside, in an effort to stay active while maintaining social distance. Stay up to date on how to stay safe while still getting out.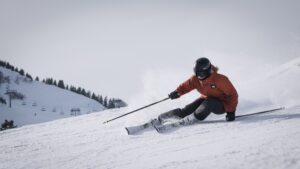 Park City Mountain, Deer Valley, and Woodward Park City have updated resort operations for the 2020-21 season with prioritization of health, safety, and evolving COVID-19 guidelines issued by the Centers for Disease Control and Prevention (CDC), the Utah Department of Health and the Summit County Health Department.
Resorts are limiting guest capacity, exercising social distances measures, and will REQUIRE MASKS or FACE COVERINGS to be worn, in accordance with Summit County Health Order.
Looking for resort updates in the region? Check out Ski Utah for more information.
Other winter activity resources:
MAKING SPIRITS BRIGHT//
This year has prompted us to continuously reinvent how we celebrate. Although we will be focused on smaller gatherings, in outdoor spaces and at home, there is still much to toast.
Our friends at Top Shelf Services know a thing or two about really good cocktails…
They've taken this knowledge, created some fantastic cocktail recipes, gathered all the ingredients and developed The Bartenders Box. Everything you need to create a delicious drink at home, delivered right to you.
Not only does The Bartenders Box include freshly made and hand-packed ingredients, they also provide a recipe card and QR code linking you to a step-by-step video tutorial for making that specific cocktail. If you're new to mixing cocktails and need some of the required tools, The Bartenders Box has you covered there too. Just select which tools you would like to purchase in addition to your cocktail.
Sea to Ski is excited to partner with The Bartenders Box, facilitating the order process and in-home delivery, to make it even easier for our clients to make their own socially distant apres and at-home celebrations.
Each cocktail option has the ability to make at least 8 quality cocktails. (Alcohol not included)
Orders must be placed 24-Hours in advance of delivery days – Wednesday, Friday, and Saturday of each week.
BREATHE DEEP + RELAX //
Especially during the darker, colder days of winter, it is key to relax, rejuvenate, and realign. Here are a couple of our favorite self-care, relaxation, and wellness providers around town:
Breathe easy with Wasatch Oxygen: Relieve stress, recover quicker, and alleviate the effects of Altitude Sickness with an Oxygen Concentrator rental. Even if you're well-acclimated to the elevation, oxygen therapy can boost energy levels, improve sleep, bounce back faster from physical exertion, increase concentration, help with relaxation, and ease hangovers. No need to visit an oxygen bar or a doctor's office. Wasatch Oxygen offers full service oxygen rentals, with delivery and pick-up right to your home. An added bonus? Sea to Ski clients receive special discounted pricing.
Of course, there are few things more restorative than a visit to Align Spa. Our friends at Align provide exceptional spa and wellness treatments to suit any lifestyle. Massages, facials, body treatments, and much more– experience why Align Spa is consistently regarded as one of Park City's Best.
This winter will surely be different, but don't let that dampen the magic of the season in Park City, Utah.
Cheers, to bidding farewell to 2020 and welcoming 2021 with open arms and hearts. Wishing all a bright, healthy, and abundant New Year!