As a REALTOR® or licensed real estate agent, the success of your business and professional reputation is predicated on the quality of ethical guidance you can provide for each client's unique home-buying situation. You are the expert, confidant, and liaison that your clients have entrusted to assist them in navigating one of the largest and most intimate investments a person can make – the sale or purchase of a home.
However, a successful REALTOR®-client relationship goes beyond the basic transaction of selling or buying a home. Your clients now view you as an advisor and it is in your best professional interest to continue to nurture that relationship in an effort to secure the potential for repeat business and referrals to their friends and family. After all, referrals are a REALTOR®'s bread and butter!
The references and referrals you give your clients to the established and proven area professionals can complete their whole home buying experience. Knowing you are recommending a company like Sea to Ski that has a stellar track record will endear you to these buyer clients going forward.
A person's home – whether it's their primary residence or a second home – is their haven AND their asset. For second-home buyers to give that property the level of care it deserves, your client will need an experienced professional property management service suited to their specific second-homeowner needs. Here's where your expertise can really shine!
Guiding your client to the best property management company for their second home might seem daunting, especially if they're first-time vacation homeowners or new to the area… Where do they start? What does their home need? What criteria should they prioritize for evaluating a property manager?
Your clients should be as informed as possible when making their decision, but it doesn't need to consume them. With over 15 years as one of Park City's top property management teams, Sea to Ski knows more than a thing or two about providing a premier level of care to second homeowners. Over the years, we have found that the best client relationships start with a solid understanding of their specific home management needs.
To help guide you in providing guidance to your clients, we've compiled a list of things to consider.
SPECIALTY + EXPERIENCE
Property management is a broad industry, encompassing a variety of different specialties: commercial versus residential; vacation rental versus second home [non-rental] management, and so on. When it comes to residential property management, it's important to first determine what your client's goals for that property will be. Is this an investment property that they intend to rent? Long-term leasing or nightly vacation rentals? Or, is this a second home for private use and not to be rented?
Vacation rentals are a popular investment in resort towns like Park City, Utah. In this case, a property is purchased with the intention of developing a business, renting out the home when the owners are not using it.
Managing the business of vacation rentals, however, is it's own ball game entirely. There's marketing and advertising; handling booking transactions (cancellations and refunds, too); turnover and cleaning logistics; guest services, and more – on top of the overall home management and client relations. Among the range of property management companies in Park City, many are focused on vacation home rentals and resort lodging – driven by maximizing bookings and high-volume guest turnovers.
Rental property managers sometimes also offer "management-only" services to private second homeowners. Unfortunately, management-only clients in this situation can tend to feel like a lower priority client because they are not generating bookings and rental revenue for the company.
Just as your clients wouldn't want to feel like a lower priority for their real estate agent, they certainly don't want to feel that way from their property manager!
However, this discrepancy created an opportunity for specialization within the field of property management in Park City. A little over fifteen years ago, disappointed with their own experience with run-of-the-mill vacation rental management companies, Sea to Ski's founding partners recognized an opportunity to specialize in non-rental property management; to provide a better experience for second homeowners.
'We treat your home like our own.' It's more than just a motto.
This concept guides our approach to property management in every way. Sea to Ski was conceived from the idea that property owners should be able to expect a premier level of service when managing their second home. We pride ourselves on having a depth of knowledge about each of the properties we manage and want our owners to feel we treat it like our own.
Through premier services, customized care, and proven experience, our team of designated Personal Home Managers, Maintenance and Housekeeping staff help our clients enjoy their property when they are here and give them peace of mind while they are away.
When evaluating prospective property managers, identify what type of properties they specialize in managing and determine whether that aligns with your client's own home management needs and expectations before recommending their services. In addition, understand what the extent of their experience is managing homes in the Park City area. How well they know the area and are dialed in to vendors will have a significant impact on how satisfied they may be with their service. Similar to the expertise they seek when hiring a REALTOR®.
Key Questions:
What is this company's management specialty?
How long has the company managed vacation homes in Park City?
How many properties does this company currently manage?
CAPACITY + CARE
Specialty isn't everything though. A property management company's capacity for care, as well as how they plan to care for your client's home, are also important factors to consider.
Consider the ratio of staff to properties managed, for instance. How a property management company organizes and delegates inspections, errands, housekeeping, and maintenance work can significantly impact the client experience. Does this company have the capacity (i.e., available staff and resources relative to the number of properties they manage) to provide high-quality service and accommodate a client's needs?
Just like in the real estate buying or selling journey, an integral part of the client relationship is effective communication. Open lines of communication with clients, staff, and vendor partners is pivotal to providing the best possible service.
At Sea to Ski, we believe in providing high-touch client communications, personalized care, and streamlined service. We assign a designated Personal Home Manager (PHM) to each client. The PHM is responsible for all home inspections, vendor management, coordination of maintenance and housekeeping services, and client communications. They are your direct line to all matters regarding your second home. With hands-on support from our Managing Partners and direct collaboration with our in-house Maintenance and Housekeeping teams, our Personal Home Managers provide each home with a high level of care.
Key Questions:
Who will be the point of contact for your client's home?
Will they be communicating with that person(s) directly or through a work order request portal (online)?
How are requests for onsite services, maintenance, or concierge services escalated and then executed?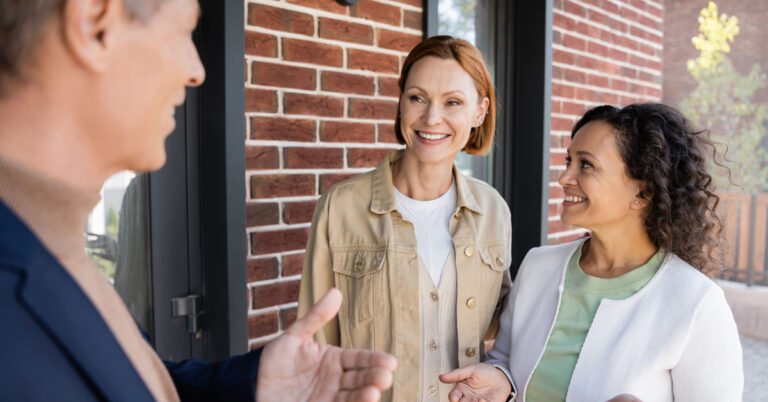 LICENSED + INSURED
A professional property manager knows the importance of acquiring appropriate licenses and insurance to protect their clients, as well as their business and employees.
Make sure the property management company you recommend your clients work with has appropriate business licensing and/or certifications and holds adequate general liability insurance for their operation. In addition to their own, it's important to also ensure the subcontractors or vendors that a property management company uses are also properly licensed and insured.
For example, Sea to Ski Property Management, LLC is a licensed property management business, members of the Park City Chamber of Commerce, and Affiliate Members of the Park City Board of Realtors. Sea to Ski carries $2,000,000 in general liability insurance coverage and all of our vendors and subcontractors carry their own general liability insurance (which we verify annually).
Key Questions:
Is the company licensed and insured?
How much general liability coverage do they have?
Any additional certifications?
Does the property manager outsource work to vendors/subcontractors? If so, are they also licensed and insured?
REFERENCES + REVIEWS
What are people saying about this business?
REALTOR®s know, one of the best ways to size up a business's reputation is to read reviews and talk to references. Prior to suggesting your client take time to meet with a property management company, check out it's Google Reviews, the followings and feedback they might have received on social media (i.e., Facebook, Instagram, LinkedIn, etc.), and any client testimonials. The general consensus of responses on these platforms can illuminate how their clients, vendors, and community members feel about their experience with the company and the quality of their services.
Ask for client or vendor references, check the Park City Chamber of Commerce, as well as local business networks and professional trade associations to hear about the company from a variety of perspectives. Reviews and references can be an effective means of assessing whether you'll have a positive client experience with that property management company.
Sea to Ski is proud of the overwhelmingly positive reviews and recommendations we receive from our current and past clients, from the vendors we work with, and from Park City community partners.
Key Questions:
How is the property manager known and/or viewed throughout the local community?
What is their track record when it comes to responding to owner inquiries?
Do they take initiative in addressing potential issues and seasonal maintenance?
Are they proactive in suggesting additional offerings and concierge services to help clients better enjoy their home while they are here?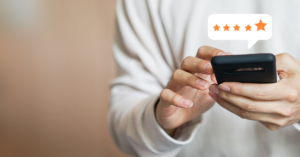 SERVICES PROVIDED
Be sure your client gets a clear understanding of what will or will not be handled by the property management company, as part of their service agreement. Oftentimes companies will offer both on-site management services and optional concierge services.
If the property manager offers different levels of service, it is important to determine which package and price point best fit their home management needs. Additionally, they should inquire whether there is an opportunity to customize services beyond the basic terms of their chosen service package.
Sea to Ski has found that providing a clear outline of our tiered service packages and aligning with homeowner expectations from the very start, is vital to a successful and positive property manager – client relationship. This helps set a positive tone, a mutual understanding of what to expect, and starts the dialogue for open communication regarding their property management service. We will always work with our clients to customize their services beyond the basics, to best accommodate their unique needs.
Sea to Ski Premier Home Management // ON-SITE SERVICES:
Weekly Home Inspections
Vendor Management
Handyman Services
Housekeeping
Spa/Hot Tub Maintenance
Snow Removal
Landscaping
Sea to Ski Premier Home Management // CONCIERGE SERVICES:
Vehicle Service & Transportation
Private Aviation Arrangement
Grocery & Beverage Delivery
Secure Package Delivery
Restaurant Reservations
Recreation Coordination
And, more…
Key Questions:
What will the property management company handle? What services or requests will they not handle?
What are their standard on-site services?
What concierge services do they offer?
Do they offer different levels of service packages?
Can clients customize services for their home?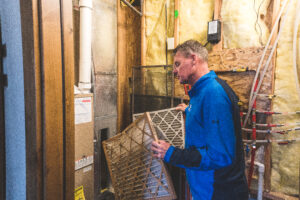 UNDERSTAND THE SERVICE AGREEMENT
No detail is too small. The services provided and associated fees should be clearly outlined in the property management service agreement.
Make certain that the terms include everything that was previously discussed and agreed to, and that there are no clauses to which your client objects. This applies not only to the services provided and fees incurred but also clauses like the term length.
As discussed in the previous section, it's important for clients to fully understand different service packages, where applicable. For each package, what is included in the monthly management fee? The details of their chosen service package should be defined in the property management agreement, as well as the cost of any additional or a la carte services. If they have amended the standard service agreement for that package, those amendments and any adjusted pricing should also be defined in the terms and conditions.
In addition to services provided and fees, the agreement should detail the term duration and any termination clauses. Are they signing on to a 12-month term? 6 months? 30-day term? If they have a change of plans, sell their home (with you again, hopefully), or have a change of heart, it's best to know how long they are committed to this service agreement. In that event, what termination fees and timelines are required of the client?
Sea to Ski offers three tiers of service packages from which to determine the conditions of the property management agreement – Gold, Silver, and Bronze. Each package outlines the services to be included in the monthly management fee. However, we present each client with the opportunity to customize services beyond the standard package and note the structure for any additional fees in the final service agreement. Sea to Ski's management agreement is a 30-day term. We do not believe in forcing our clients to sign an annual or long-term commitment. We do not want our clients feeling "locked in" to a relationship that is not beneficial to/for them.
Key Questions:
Are there different levels of service? If so, what distinguishes each service package?
What is included in the monthly management fee?
How will other charges be incurred?
What is the service agreement term duration?
What is the termination clause?
While the importance of finding a property management company best suited to your buyer client's unique needs can't be understated, it doesn't need to be overwhelming. We're here to lend a helping hand – feel free to reach out!